Well hello there folks! Sorry I've completely neglected you all of late… We in the Dahlin household have had a very busy schedule in addition to the various life changes we have had recently as well as some major life changes of late. I just wanted to take some time to update you guys on what's been going on before we jump back into the swing of things :). I'm going way back to my last post in February (I know, I can't believe it's been that long!) and will work forward from there.
In the middle of February, we went on a Cruise with our best friends Ben and Amanda. We went to Cozumel, Belize, Isla Roatan, and Grand Cayman. We had an amazing time and it was a great break from the miserable winter we had in Minnesnowta.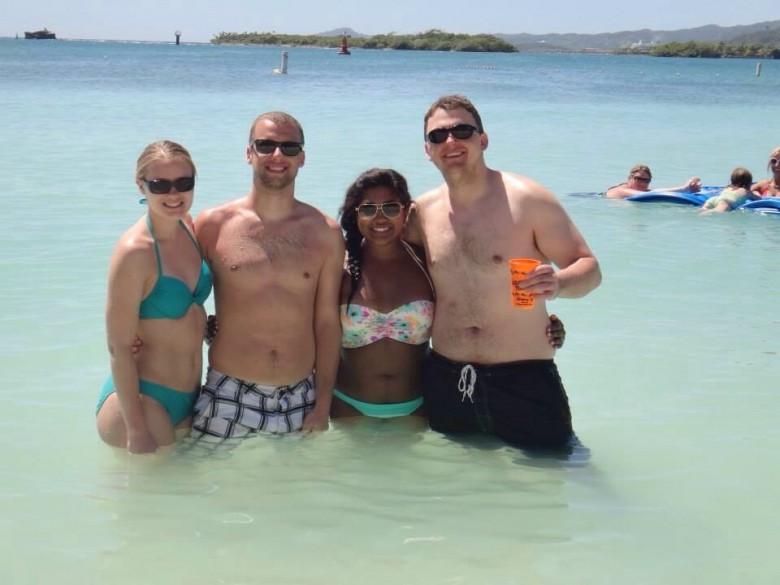 Now on to the first week in March…we added a new member to our little family! Meet Riley, out BIG German Shepherd puppy.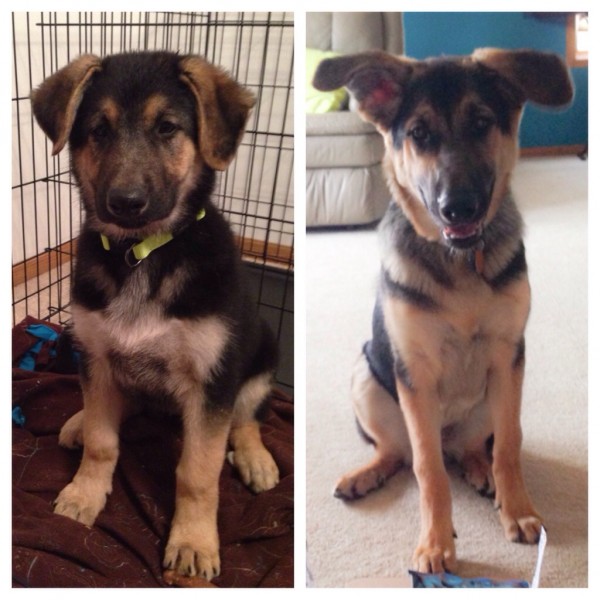 When we got him at 12 weeks old (left picture) he weighed a whopping 31 lbs and has since (right picture) doubled in size! Even though he is a complete giant, I am hopelessly and irrevocably in LOVE with this oaf, so expect to see lots more pictures of him (and of course my baby girl, Princess.)
Thirdly, I got a new job! As hard of a decision as it was for me to leave my residents whom I loved, as well as coworkers I had grown close to, I had an opportunity that I could not refuse come my way. I will still be working as a music therapist in nursing home, however my new facility is closer to home and allows me to work only 4 days a week. So am I too lazy to work 5 days a week? NO! The really unique part of this opportunity is that since I have a free day in my schedule now (in addition to not having to work Satuday's anymore) allowed me to join a private practice as a sub contractor for two of my best friends Lyndie and Andrea over at Toneworks LLC. I am so excited to embark on this new journey and grow as a music therapist.
This summer is totally crazy for Eric and I (8 weddings in addition to other obligations). We kicked off wedding season in May with my dear friend and sister Shannon's wedding. It was an absolutely stunning wedding and was great to get together with my sisters again.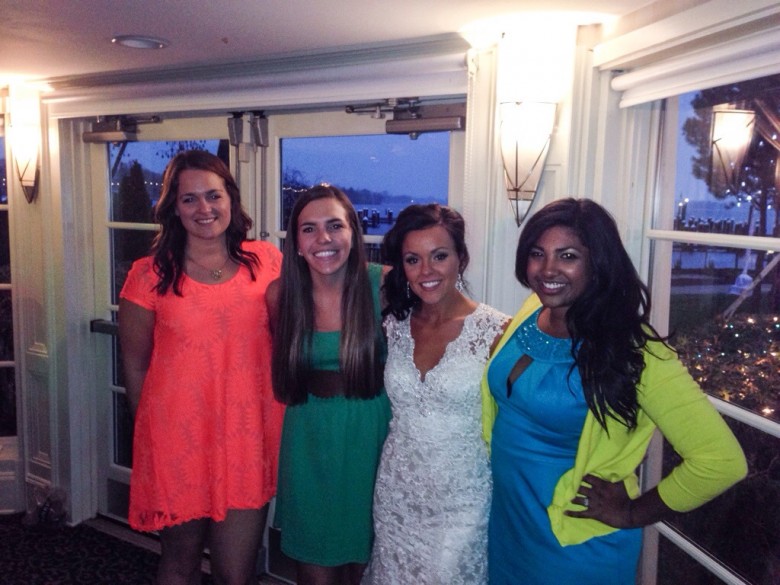 The following weekend I got to celebrate another sisters soon-to-be nuptials with her bridal shower and bachelorette party. It was a BLAST celebrating Erika and gave me a chance to do some crafting for them [stay tuned for some posts featuring the gifts I made her].
I then got to spend memorial day weekend getting my house back in order as well as celebrating my bestie, Lo's, birthday.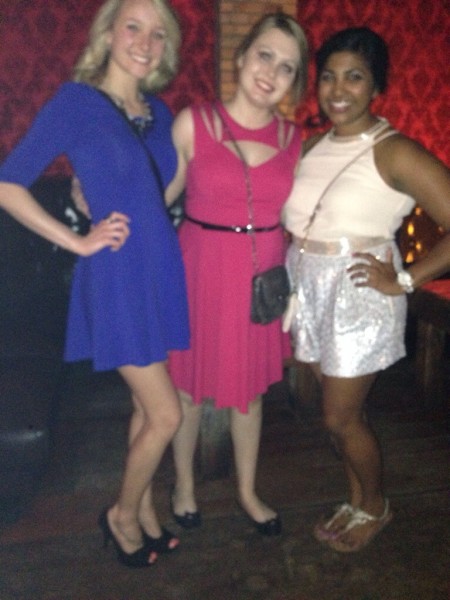 Then, Eric and I set off to Richmond, Virginia to celebrate one of Eric's best friends from high school, Alex's wedding to Liz over at I Heart Vegetables. This was the first time I had the pleasure of meeting Liz, and she is by far the SWEETEST person I have ever met in my life. It was a wonderful weekend with old high school friends and witnessing two people who could not be more perfect for each other start their lives together.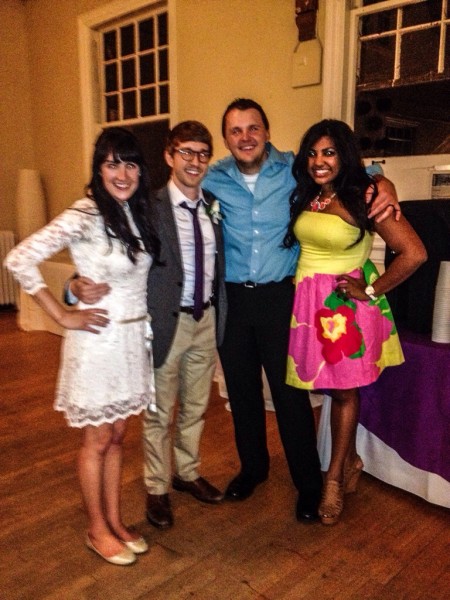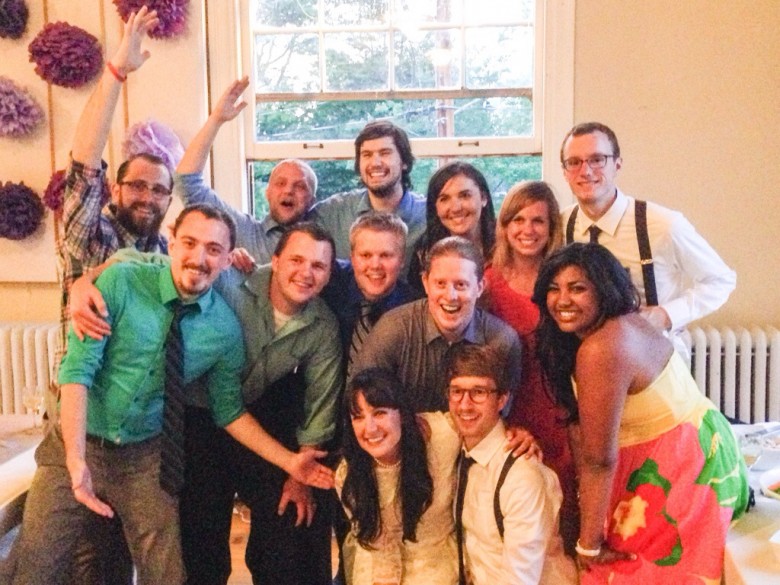 Well, that brings us to this past weekend where I flew out to Indianapolis to visit my mom and grandparents who were visiting her from Canada. On Friday, I visited Columbus [the town I grew up in] and went to Zaharakos, an old fashioned, family owned ice cream parlor that I grew up going to followed by a party my mom hosted at her gorgeous new home. Saturday, we slept in, shopped all day, and got drinks in Broad Ripple with her new best friends there. Today was pretty relaxed, we went to little pet friendly, French bistro & champagne bar, did a little shopping, and spent some time together as a family.
That brings me up to where I currently sit, at 11:45 pm, on the floor at the Chicago O'Hare airport because my flight back to Mineapolis is delayed [obviously].
Now that I have filled you all in on what's been occupying my time the last 3 ½ months, I hope you guys can forgive me, or at least understand all that's been going on. It was a really big change switching jobs and becoming a new [puppy] mommy on top of all of our adventures. While I wasn't cooking or crafting as much as I'd like, I did document any new things I tried so I have some stuff in store so I can get back into the swing of things.
Welp, they are finally starting to board my flight, so I'm going to have to sign off, but first up on the chopping block is a delicious Berry Cobbler! Stay tuned and see you soon!