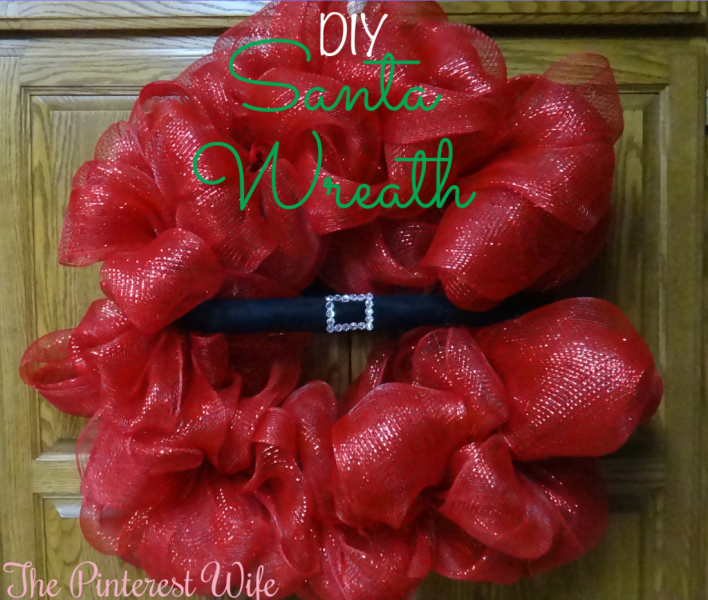 Happy Hump day! Wowzers, this week has been crazy busy and has just flown by! Today's DIY gift is really perfect for just about anyone who gets into the holiday spirit. We all know I love making [and giving] wreaths, so when I saw this wreath a few years ago, I just fell in love and knew I wanted to make it! There was no tutorial on it as the picture links to a listing on Etsy, so I figured I'd do one for you.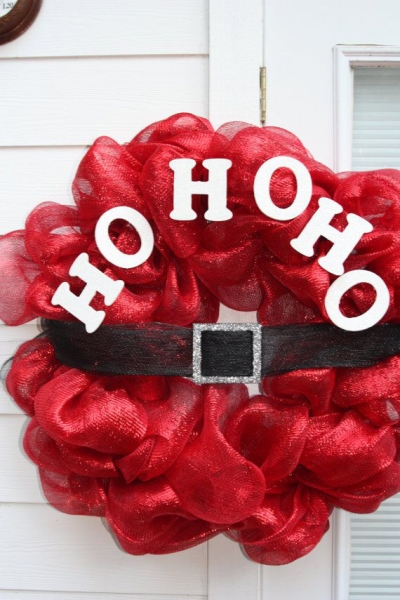 It isn't too terrible difficult or time consuming so you still have time to make one and get it up on your door!
Materials:
22″ or 24″ Wire Wreath Form
1 roll 21″ Red Deco Mesh
Black tulle roll
Red Pipe Cleaners
Hot Glue Gun
Rhinestones
Instructions:
Cut your pipe cleaners in half
Twist pipe cleaners around the wire wreath form
Continue around the wreath, 1 per section on the inner most wire and 2 per section on the outer most wire. (Note: I ended up putting them around the middle two rows as well after finishing the outer and inner ones because it wasn't full enough. If you want it a little less full than mine, but still hiding the wreath form, fasten your pipe cleaners to the bottom two wires and the top two together.)
Starting on the inner wire, gather the end of your mesh, scrunch it together and fasten in the middle of one of the pipe cleaners and twist the pipe cleaner to hold it in place
Create half of a loop with the mesh between the first and second pipe cleaners on the inner wire and secure the mesh there by twisting the pipe cleaner around it.
Continue repeating this process for the inner ring and then move to the outer one
OPTIONAL: If you have wire still showing or want your wreath to be more full, fasten pipe cleaners like you did in step 2 around the middle two wires and continue to secure the mesh through this row.
Wrap your black tulle around the middle of your wreather several times until it looks how you want it to.
Using your hot glue gun, stick rhinestones in a rectangle shape in the middle of the black tulle for the belt buckle
Tie a piece of Black tulle to the top of the wreath to use to hang the wreath
Put it on your door and show all your neighbors that you're no Scrooge!
Let me know if you have any questions and share pictures when you finish one!